How to scout a basketball player
Basketball Scouting 101 - Basketball Scouting Guide
If you're looking to get started in basketball scouting…
You are in the right place!
I'm James Kerti and I started scouting basketball in 2012 — without any high-level playing or coaching background.
I want to teach you the fundamentals of basketball scouting — especially the basics and how to get started.
Want to make your way in the basketball world?
I'm here to help.
What people are saying
"Thanks for the fantastic info about getting into basketball scouting!!!"
— Darell A.

"I love all of the details that you go into with basketball scouting! It's crazy that I think about those things all the time but didn't know the actual terms, and to see you write about them is confirmation that this is for me."
— DJ
I'm going to share with you:
Important background information you need to know before you can start scouting
The biggest mistakes rookie scouts make — and how to avoid them
How to start scouting wherever you are right now
By the end you'll be ready to take your next steps in the world of basketball scouting.
First, the basics…
Let's go!
Basketball Scouting: Foundation
Types of Scouts You Need to Know About
Before you can start anything new, you must understand what you're getting into.
There are two core types of basketball scouts with different skills and responsibilities.
If you don't know about them, it'll be hard to move forward.
By the end of the above article, you'll know about the different types of scouts and have an idea about what direction could be right for you.
Why your mindset as a scout matters more than anything
Effective basketball scouting requires good judgment and a mastery of your mind.
Human thought patterns are tricky things and they can lead you astray.
If you come in with your own preconceptions about what makes a good player — and if you don't examine and challenge your own ideas — you'll make crucial mistakes.
Better to practice self awareness in scouting the right way.
Learn how to take control of your thoughts and emotions to do a good job as a basketball scout and learn from your mistakes.
5 Scouting Habits to Help You Improve
Scouting isn't something you do once and become good at. Like any skill, it takes consistency and practice.
And not just any practice will do. You have to practice well. To do so requires good habits.
In the above article I show you the five key habits that worked for me and allow me to take my basketball scouting to the next level.
Basketball Scouting: Tactics and Strategy
How to scout athleticism and potential
Evaluating characteristics like athleticism and potential can be tricky — even for a veteran scout.
Part of the problem is they're difficult to define. What exactly are we talking about when we refer to athleticism and potential?
You need to learn how to break things down into smaller pieces.
Read the article above. I show you how to develop your own system for becoming a detail-oriented scout.
How scouts can benefit from analytics
Contrary to what some people will tell you, basketball scouting and basketball analytics represent two pieces of the same puzzle.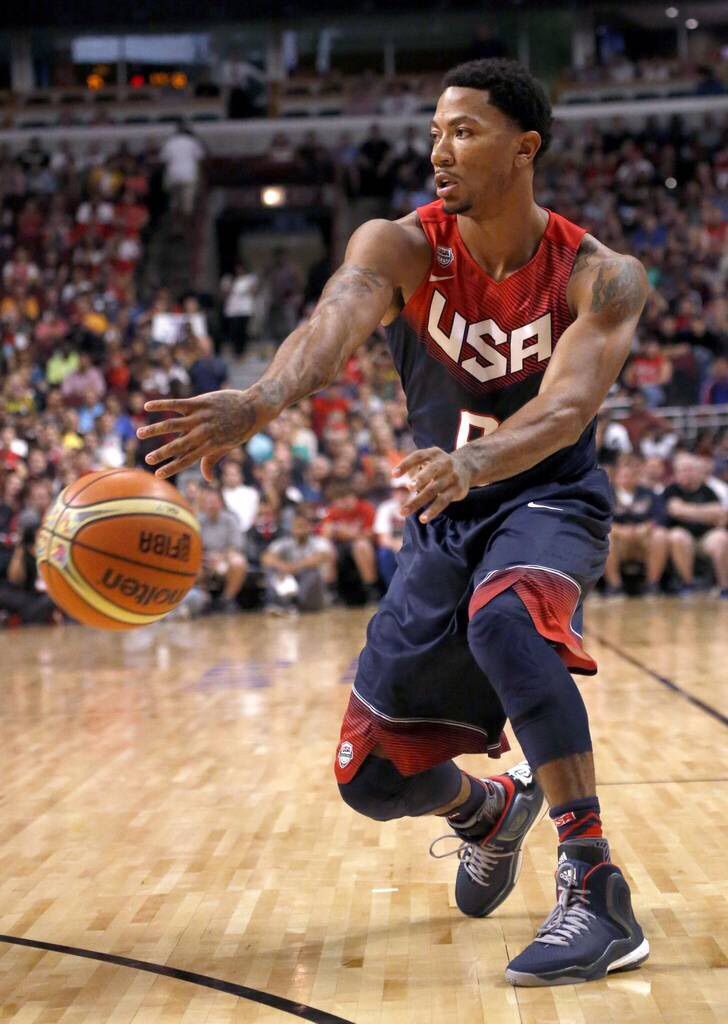 They use different methods to help you find answers to important basketball questions.
Leave one out and you deprive yourself of necessary information.
Check out the article to find out how basketball scouts can find value in using analytics — in a way that makes their work better.
How to set scouting goals
Basketball scouting can be quite overwhelming, especially at first.
As with any line of work, setting goals for yourself helps you carve out a path to success while keeping you focused on doing a good job with the work that matters in the moment.
By setting helpful goals, you can reduce a lot of your stress and focus on taking the actions that matter most.
Let me show you how I set goals that keep me on track and doing my best work.
Basketball Scouting: Next Steps
How to Start Scouting
The first steps in anything new are difficult.
This article covers the first steps you can take as a scout and what to expect.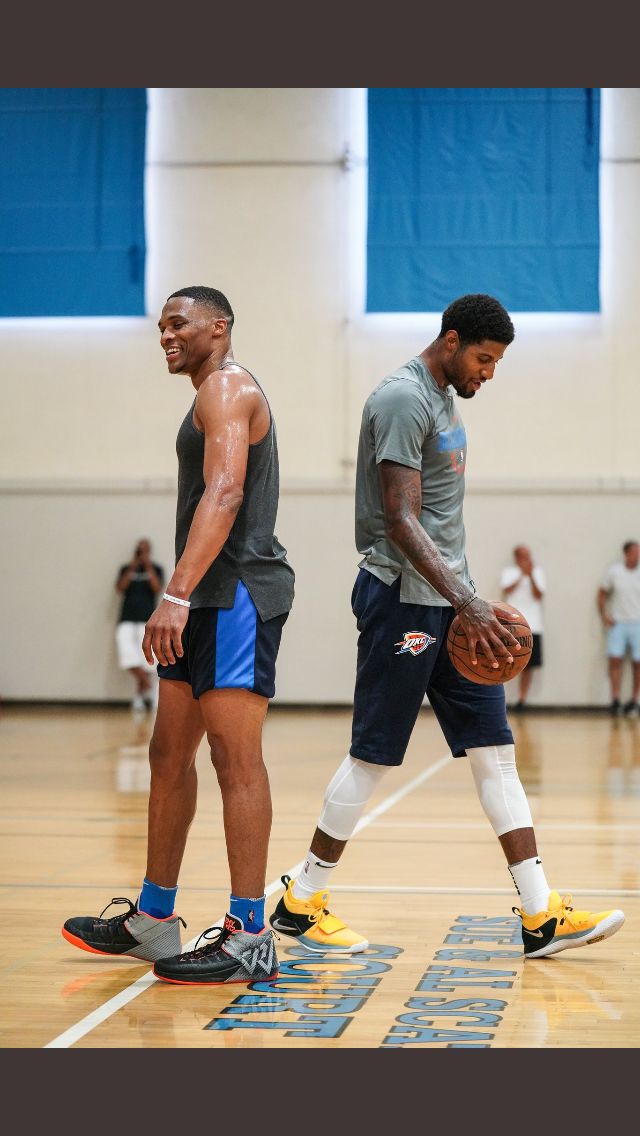 Read about how I got started in the industry without any high-level playing or coaching experience.
---
Get the Free Guide
Congratulations and thank you for making it this far!
You're ready for the next steps.
If you found these articles helpful, be sure to also check out the scouting guide I wrote, The Basketball Scout's Cheat Sheet: The 4 Pillars of Effective Scouting.
It's a downloadable guide that features exclusive strategies and stories not mentioned in the articles above, including:
How you can get started from where you are right now — without needing permission from anyone else
How to develop your own scouting process one step at a time
Ways you can become comfortable and confident in your approach to scouting
If that sounds like what you need, I'm glad you're here and I want to help.
Thousands of people downloaded it since the first release in 2013.
The newest edition came out in 2021 and is ready for you to grab at no cost.
Just put in your info below and get reading!
It's time for you to scout.
How to Scout College Hoops From Your Couch
The college basketball season starts Friday, which means NBA teams will send their scouts across the country, beginning their nonstop roller coaster of travel, hotel food, and lots and lots of basketball. You need an "all-consuming passion" in order to make scouting your career. "Scouting the draft isn't as much of an exact science as we try to make it out to be," a longtime scout tells me.
Every year teams draft lottery busts or hit the jackpot on second-round sleepers. This isn't a recent phenomenon — George Gervin went 40th in 1974. No matter how many resources franchises invest in the draft, it still feels random. "I'd call it more of an educated guess," DraftExpress scout Joshua Riddell says. "All an NBA team can do is get all the information they can … Projecting even three years into the future is impossible, much less for an entire career.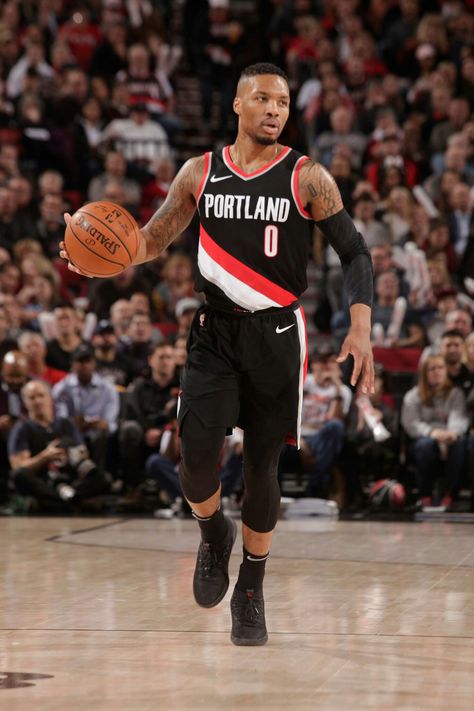 "
Scouting for the NBA is really hard. People will knock this team or that team for "getting it wrong," and everyone is an expert in hindsight. The truth is there are so many variables, only some of which an NBA front office can control. No amount of film study or background checks could have predicted that Ben Simmons would step on Shawn Long's (Shawn Long!) foot during Sixers training camp. Maybe you'd hit on as many draft picks as the replacement-level general manager. Maybe you'd do even better. But the fervor around the draft isn't really about the picking, it's about the discovery. And you can discover a lot right from your own home. There's nothing like being among the first people to recognize a future talent. That's the driving force behind my love for scouting the draft, and you can experience that, too.
To find out how the pros do it, I spoke with two scouts and one executive who work in the NBA and wish to remain anonymous, so we'll call them Scout X, Scout Y, and Scout Z; and I interviewed DraftExpress scouts Mike Schmitz and Joshua Riddell on the record.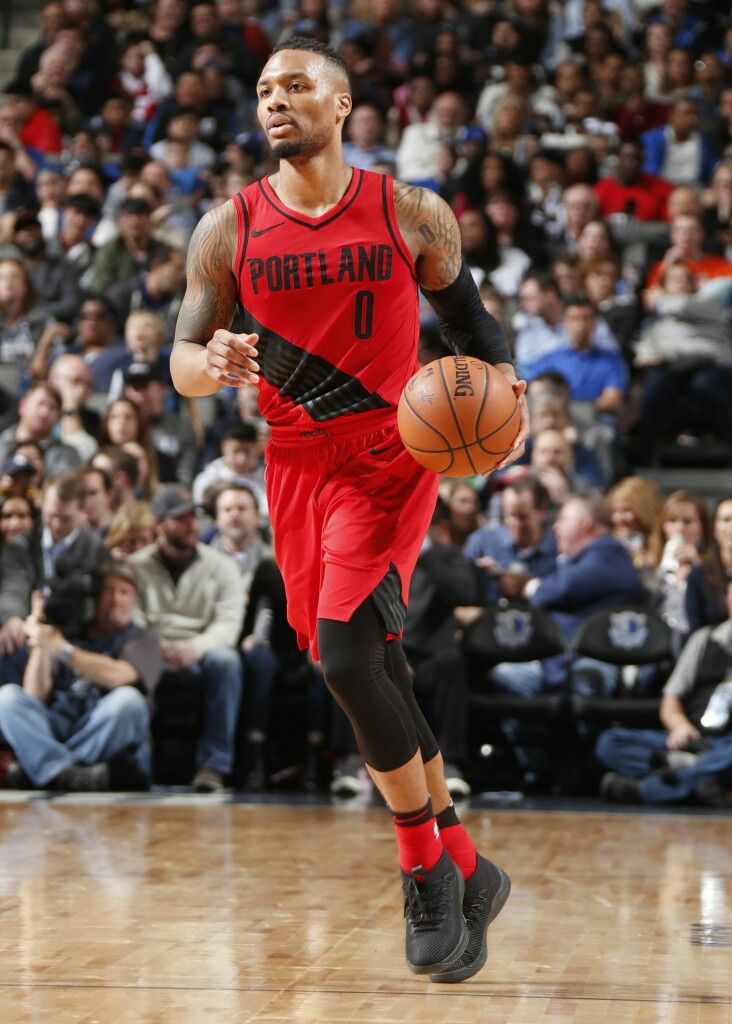 Schmitz is the mastermind behind DX's scouting videos, and Riddell publishes his own draft newsletter.
Here's how to train your eye to become a couch scout:
Focus on More Than the Ball
When watching a game, it's natural to ball-watch. This is a bad habit for defenders, and it's a bad habit for you. Yes, the ball is the source of action. But when scouting a specific player, you should keep your eyes on him often, even when he doesn't have the rock. Schmitz calls this "spot shadowing." When he spot shadows, he's tracking how a player moves the ball within the flow of the offense and how he positions himself on defense.
How'd the shooter get so open? Julius Randle goes straight into the down screen like a moth fatally attracted to light. He should've gone over it to defend the 3. Defensive awareness was a severe flaw for Randle when he entered the 2014 draft (and it's something he's improving upon slowly as a Laker). By focusing on an individual player, you'll notice the pros or cons that don't end up in the stat sheet.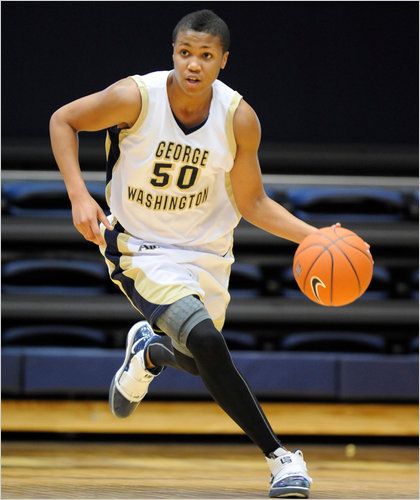 Randle was one of the college game's most dominant rebounders, and it was obvious that his skill would translate because of how he gobbled boards. Here, Randle simply manhandles the player he's boxing out to get into position for the rebound and then snatches it with one hand before drawing the foul.
Avoid Locking Yourself Into an Evaluation
In 2013, SB Nation's Paul Flannery published a profile of Suns general manager Ryan McDonough, then a member of the Celtics front office. Flannery wrote of McDonough's scouting method: "His ideal scenario is to watch a prospect play his best, worst and average games." McDonough wanted to get an idea of a player's ceiling and what he offers in a basement performance. This is a handy format for couch scouts since it minimizes the necessary time commitment. "You won't be able to watch every game," Riddell says. "But make sure you evaluate a player's whole season and put the games you saw in context of his entire-season production.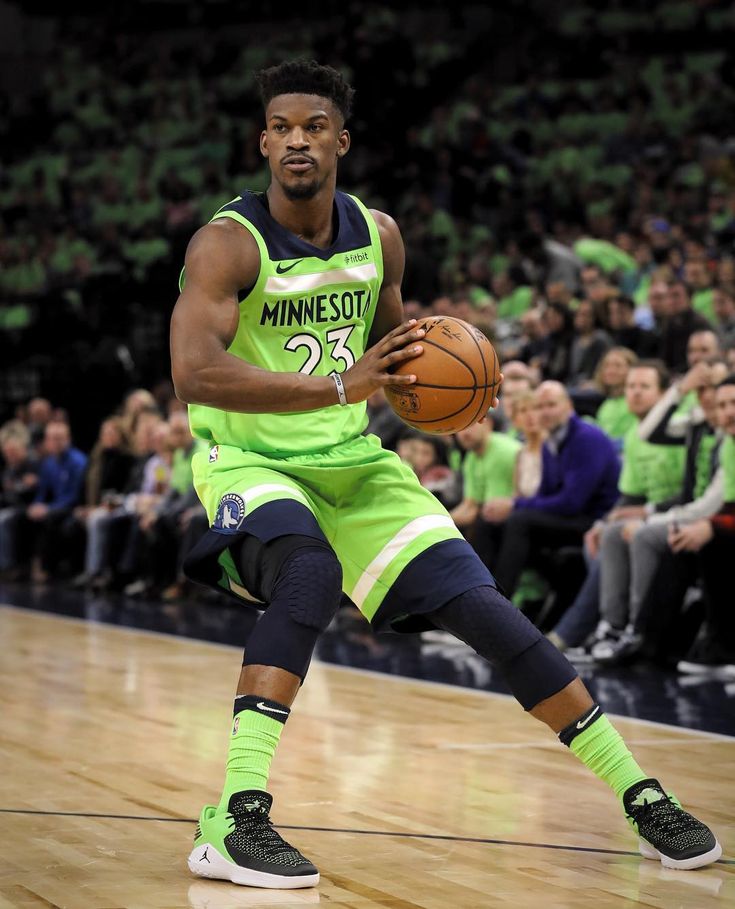 "
This logic should extend to what you watch and read, too. I hope you come to The Ringer to read everything we write about the draft, but you should also be hungry for information from other sources to avoid groupthink. Watch Schmitz's DX videos and follow more draft evaluators on Twitter than just the industry's big names. "The best thing that happened to my career is working with Danny [Ainge] because he's so open," McDonough told Flannery. "He'll go to interns and say, 'So what do you think?'" When a basketball lifer asks a subordinate for a second opinion, you should be seeking more guidance, too.
Be Careful of Biases
"We have to fight biases, which come in a lot of ways," says Scout Y, listing three of the prevalent ones: The Big School, The All-American, and The March Madness Run. "Just because a kid went to Kentucky and was an All-American, it doesn't mean he will be a great player," he says.
Scouts Y and Z gave the same example of a prospect boosted by the March Madness Run: Nik Stauskas.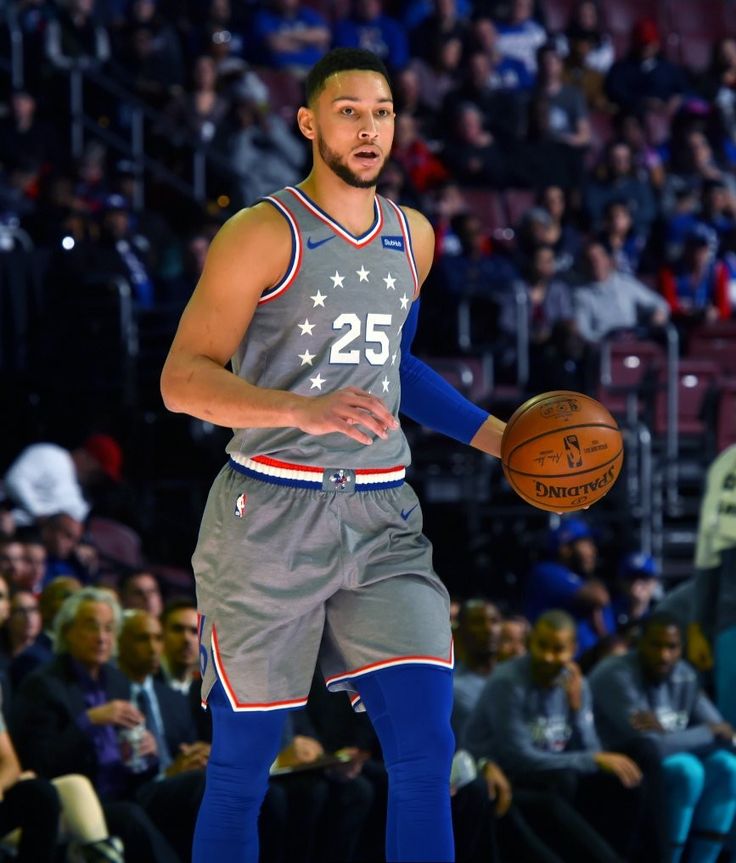 "If it weren't for the [Elite Eight] run, I doubt Stauskas would've went top 10," says Scout Z. Stauskas, drafted eighth by the Kings in 2014, is averaging 6.4 points per game with a 32.4 3-point percentage in his career.
Keep Watching the NBA
Just because you'll be couch-scouting college basketball doesn't mean you should brush the NBA aside. It's important to retain a grasp on how the league is trending. "The trends really change how you look at different players," Schmitz says. "It's about understanding the NBA and what works in the NBA."
You are already aware of the NBA's biggest trends. Any player who can shoot 3s well is valued, regardless of his position. Positional versatility is a premium skill on both ends, especially on defense against teams frequently switching on- and off-ball screens. Forwards once considered "tweeners" without true positions are now tailor-made for a league that values forwards who can play both the 3 and 4. More teams are also playing multiple ball handlers instead of using a single traditional, pass-first point guard.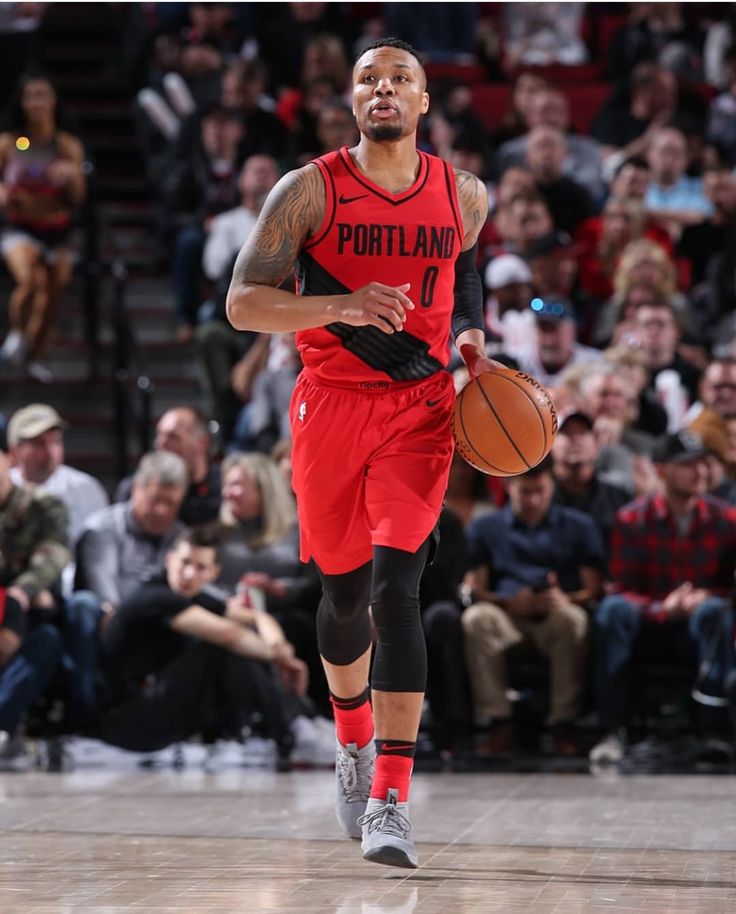 Above all else, keep in mind how much more athletic the pro game is. "You need to recalibrate for the NBA level, where guys are bigger and longer," says Schmitz. "The transition from college to the NBA is huge. I think you really have to train your eye for that."
Analyze a Player's Body Type
Brandon Ingram looked so skinny on draft night that #NBATwitter dubbed him Jack Skellington from The Nightmare Before Christmas. If a player is built like a toothpick, he's in trouble unless he has Ingram's elite talent. "People will say a player can get stronger, but that's not necessarily the truth if they don't have the frame to hang meat on," Scout Y says. "If they have a thin waist, thin legs, narrow shoulders, they're not going to be able to put on the strength to handle the rigors of the season."
Almost every draft prospect needs to "get stronger," because so few enter the league with a fully developed body. Riddell says he studies a player's size and athleticism before getting to his skill set in order to find out whether a player can compete physically.
For instance, Suns rookie Tyler Ulis measured in at 5-foot-9 and 149 pounds at the NBA draft combine, and Scout Z tells me he doesn't think Ulis's body can handle much more weight. "It's not his height that holds him back as much as his frame," he says. Small players have succeeded in the NBA, but very few have found success at a playing weight in the 150-to-160-pound range. Isaiah Thomas is the same height as Ulis, but he's a thick, muscular 185 pounds. Cavaliers rookie Kay Felder is even shorter, but weighs close to 180 pounds. Ulis could have success in the league, but his body is a natural limitation that must be accounted for.
How Does the Player Interact With Teammates?
NBA organizations spend countless hours researching everything there is to know about prospects, on and off the court. You can't get that off-court information from your couch, but you can watch how players react to certain situations. "If a point guard turns the ball over, does he jog back and not give full effort on defense, or does he immediately get up in the opponent's grill?" Schmitz asks.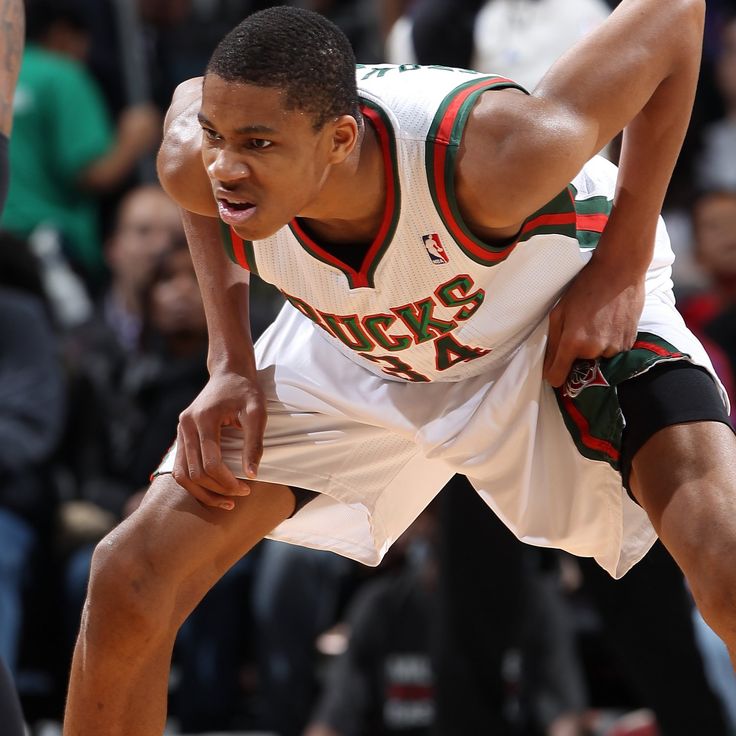 Those details may seem incidental, but it can shed light on how a player might deal with adversity.
"The Suns did that study of high fives … It sounds ridiculous but there's a lot of validity to that," Schmitz says. "For someone scouting from the couch [who] doesn't have intel from coaches, you can take away some things in a situation like that."
Be Aware of Blind Spots
Sometimes a player is put in a role that doesn't suit his strengths. "Just because a guy doesn't shoot it from the perimeter doesn't mean he can't shoot it," says Scout X. North Carolina big man Brice Johnson, selected 25th by the Clippers, is a great example of this phenomenon. "He shot zero 3s in a four-year career, but he can shoot," notes Scout X. Johnson's role on the Tar Heels was to rebound, set screens, roll to the rim, and throw down lobs with the force of a Gronk spike. He did all that at a high level, so you can't fault Roy Williams for not using him as a floor spacer.
But the signs were there.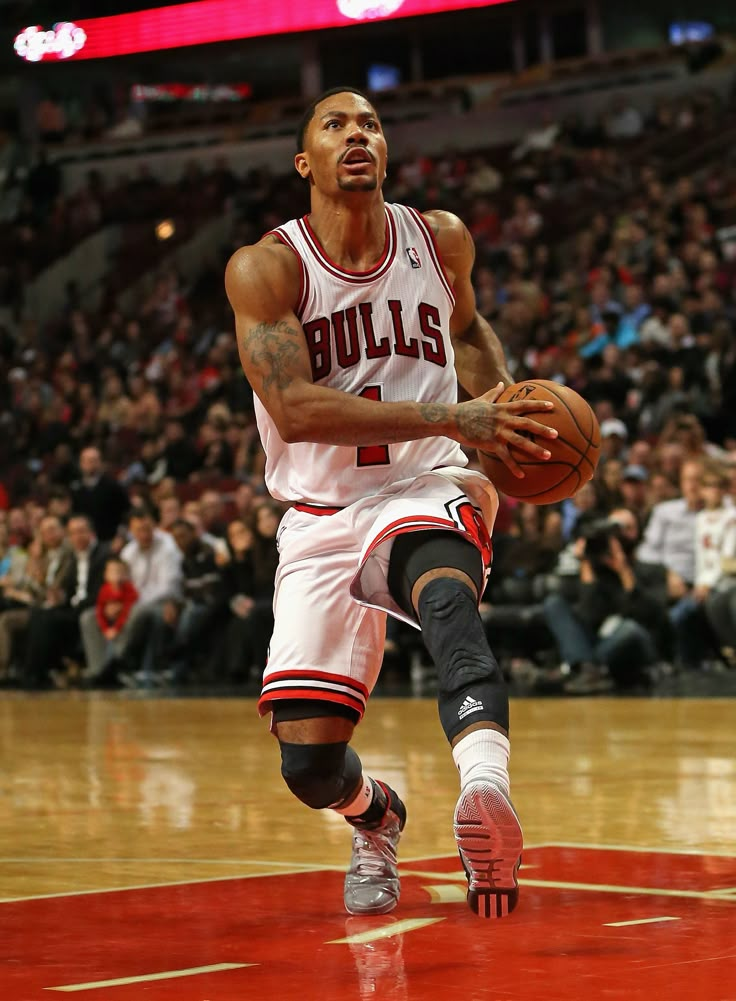 Johnson displayed soft touch inside and on the post, and hit 78.3 percent of his free throws. It wasn't surprising he was immediately draining deep 2s and attempting 3s in the summer league.
Does the Player Have an Elite Skill?
Stars get all the press, but the majority of the NBA is made up of players who fill specialized roles. "There will be times [with a prospect] where we say he's not an NBA player, but he has one elite skill," Scout Y says, citing Danny Green as an example. Green checked the boxes of a 3-and-D role player straight out of North Carolina, but he wasn't competent in many other parts of his game, like passing and ballhandling. "Being passable in a lot of different areas in addition to [being elite in one] is really important," Schmitz says. Green enhanced his strengths after the draft and eventually landed in a perfect situation with the Spurs, a team that routinely accentuates the best qualities of its players. A player with just one or two premium skills can carve out a successful career if he falls to the right team.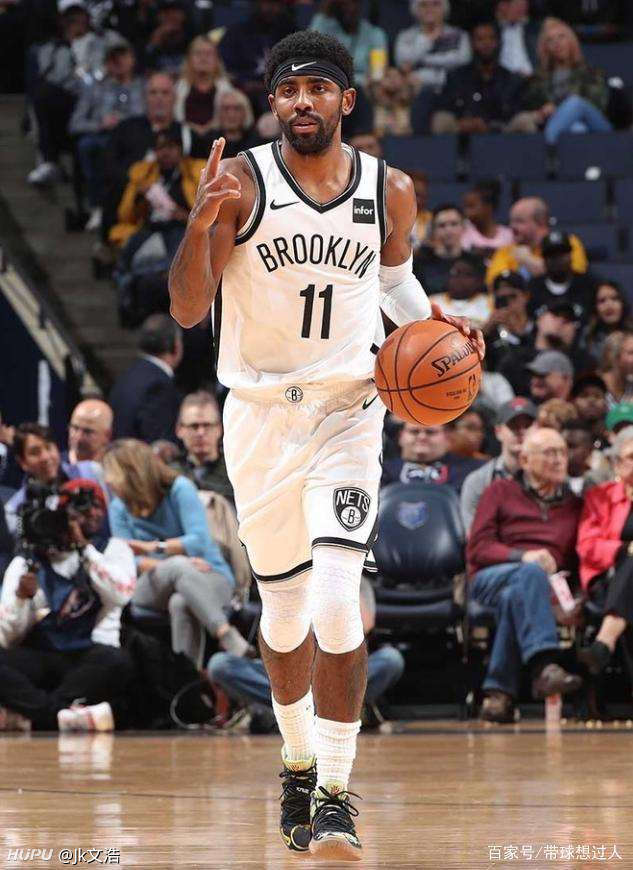 Avoid Cliché Superstar Comparisons
Top prospects are always labeled as "the next" someone; Ben Simmons is the next LeBron James and Buddy Hield is the next Stephen Curry. Setting such high expectations not only leads to disappointment; it's also misleading. "Each player is unique and is never going to be exactly the same as someone that comes before them," Riddell says. "We may never see someone like Draymond Green again, but teams are going to try to find the next big man who can create and defend. So a better comparison is saying that the prospect will try to fill a similar role to Green, not that they will have the same skills or impact."
Related
The New Draymonds
Think about it this way: If I tell you I'm going to see the film Arrival this week, and you ask me what it's about, I might tell you it's like Interstellar. That's because it's a sci-fi movie that inspires a sense of wonder. But the script, the characters, and the soundtrack won't be the same.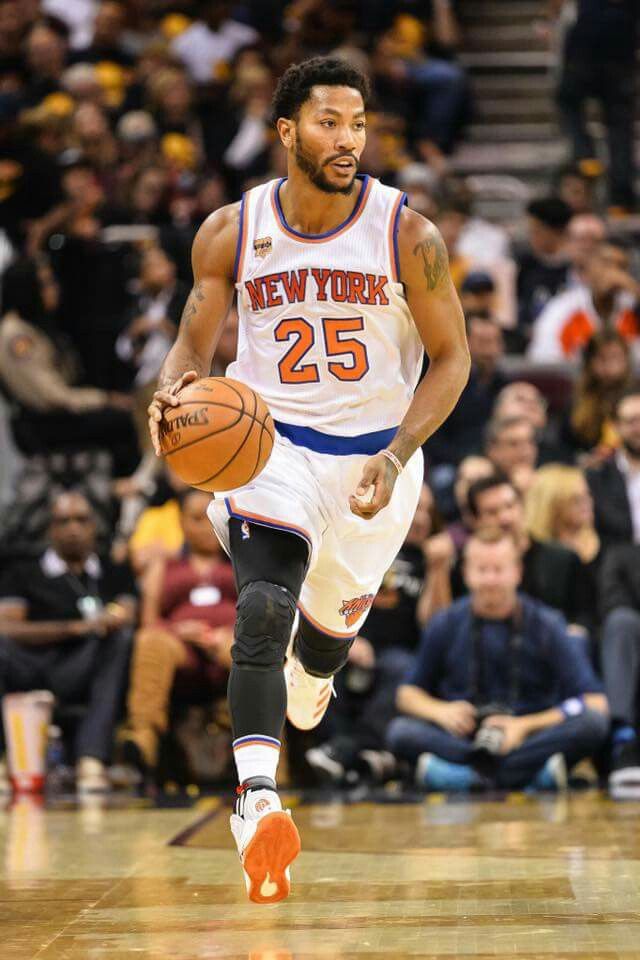 There's a chance Arrival isn't as entertaining as Interstellar. So when you couch-scout, think about the role a player could fill, not the specific player he'll be like. As Scout Z told me: "Our front office laughs at some of the comps we hear on TV."
Focus Instead on a Player's Situation
A player's role or situation can mean everything for his success. "Nigel Hayes is a good example of this," Riddell says. "He could become a stretch 4 if he can catch and shoot, but he'll probably never be someone who can have the offense run through him, like Wisconsin asked him to do last year." Hayes is asked to do too much in college, so it makes him look like a worse prospect than he probably is.
A player can also be placed in a situation that makes him look a lot better than he really is. Schmitz says he's scouted college 4s who look like "dynamic slashers that are really athletic," but when they're against "an NBA wing and he has to create on the perimeter" they don't have the same impact.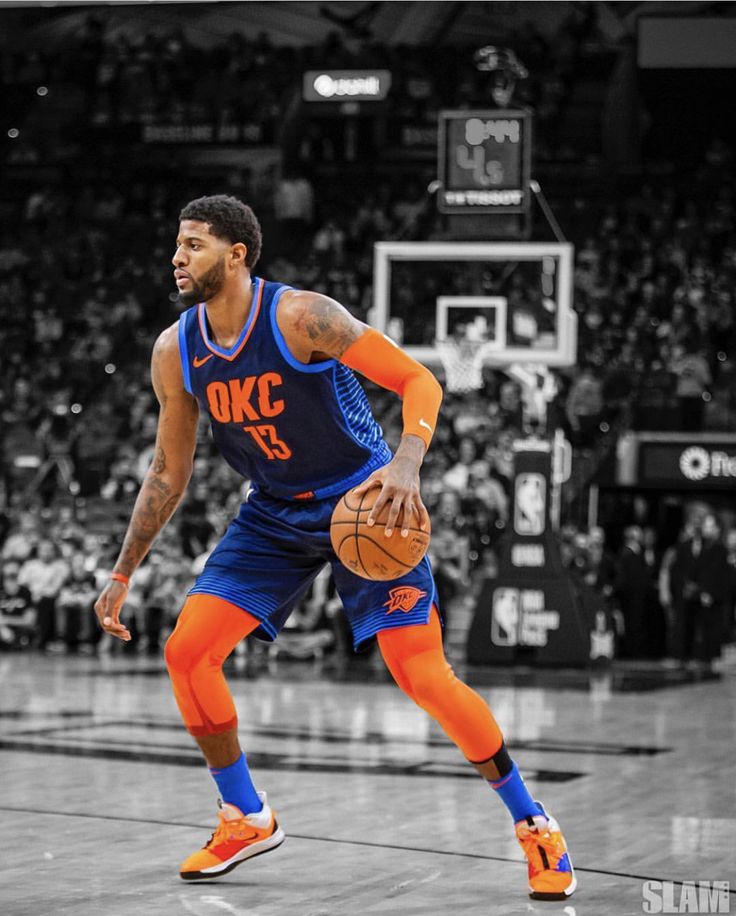 It can be difficult to spot these situations, but Schmitz suggests focusing on the player at the 4. If he's a shooter, it's likely a better harbinger of NBA success.
It might feel like you're navigating the Westworld maze when scouting the draft, but that's OK. It's not easy for anyone. Scout X says he likes to "watch the games as a fan and a talent evaluator, but I never try to be a general manager." His point is to minimize distractions like your favorite team since roster turnover happens so quickly. Scouting is about finding the players who impact winning; let the roster-building happen later in the process.
Home / Moscow Basketball Federation
Elena Perekrestova celebrates her birthday!
Today, October 15, congratulations are received by a member of the FBM Presidium, director of UOR 4 named after
Irina Sumnikova celebrates her birthday!
Today, October 15, is the birthday of Olympic basketball champion Irina Sumnikova
Passed the FBM Presidium
Today, October 13, a meeting of the Presidium was held at the office of the Moscow Basketball Federation
Andriy Sitnik was congratulated on ZTR assignment
Veteran of SShOR "Timiryazevskaya" was awarded the title of Honored Coach of Russia
Sergey Selivanov celebrates his birthday!
Today, October 1, is the birthday of the honored coach of Russia Sergey Selivanov
22.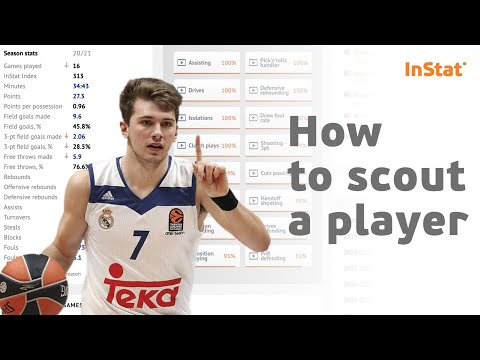 10.2022
Moscow will host the Semi-final 1
Read more
10/19/2022
FBM leaders took part in the opening of the tournament
Read more
10/18/2022
Autumn - the time of awarding medals
Read more
10/17/2022
A confrontation took place in Moscow
Read more
10/17/2022
ASB held a presentation of the 2022/23 season
Read more
10/17/2022
The first stage of the CYBL among girls has ended
Read more
10/12/2022
Results of the qualifying competitions
Read more
10/11/2022
The cities of qualifying starts among girls born in 2010 have been named.
Read more
11.10.2022
October 15 will be the presentation of the ASB season
Read more
09.10.2022
Junior Russian Championship starts
Read more
08.10.2022
Moscow will host the qualifying tournament of the Russian championship
Read more
05.10.2022
Pavel Terekhov - director of the year
Read more
05.10.2022
Young referee school opened its doors
Read more
03.
10.2022
Successful debut of PBK MBA
Read more
03.10.2022
MBA started the new season with a victory
Read more
All news
FBM is
13,0005
matches per year
10 0005
players
500
Teams
150 9000
The final stage of the Russian Spartakiad
05/16/2021
Youth Spartakiad
05/30/2021
Qualifying games
06.
09.2021
All events
Play
basketball
in Moscow
Your gender:
Female
Male
Paid/Free No differencePaidFree
Enter your age.
+ Add group/section
Our
partners:
Basic positions of players on a basketball team
Basketball is a team sport in which everything depends on the unique abilities of each of the team members. And while the players on today's basketball teams are multifunctional and can substitute for each other to a greater or lesser extent, each of them has a role to play.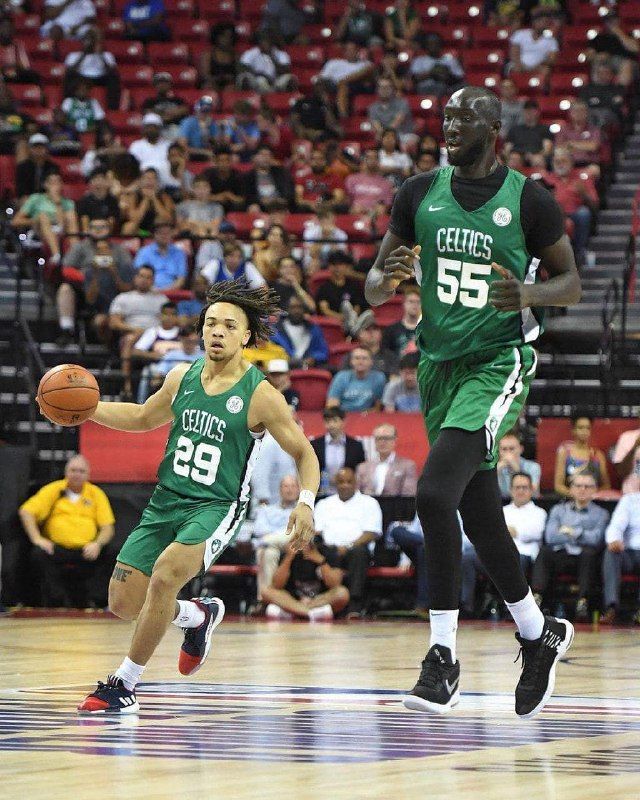 In this article, we'll talk about the five traditional roles in basketball without which no game will take place. Why know this? To understand how the team is initially built and, accordingly, how the game itself works.
Knowing your position in the team, you will be able to successfully lead your team to victory! For fans, this knowledge will help to better analyze the course of the game and assess the complexity of each movement on the field.
So, here are the roles that will be discussed:
point guard
Attacking defender
small forward
Power forward
Center
The point guard is usually the shortest player on the team, but has highly developed ball handling skills and a high basketball IQ. Such players are usually responsible for dribbling the ball around the field. They are behind the fact that the attack was built taking into account the weaknesses and strengths of the enemy.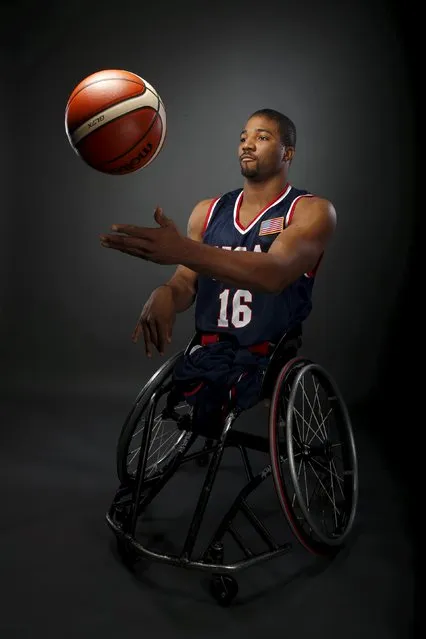 It is no coincidence that the point guard is often referred to as the outfield general or coach on the court.
On defense, these players are responsible for holding back the other team's point guard, and their ability to analyze, predict, and disrupt the opponent's strategy is critical to the outcome of the game. Therefore, it is important that the rest of the team listens to the point guard's recommendations, and that he himself is good at communicating with others.
Attacker is the position of a player interchangeable with the point guard role as their roles are similar. However, unlike the point guard, who focuses more on building up the attack, the offensive player's goal is to score from anywhere on the court. Because of this, many offensive tactics are centered around defender throws.
This position is more focused on the offensive, and such a player implements defensive tactics around the weakest member of the opposing team. Attackers may also assist the point guard in ball play if the point guard is heavily guarded.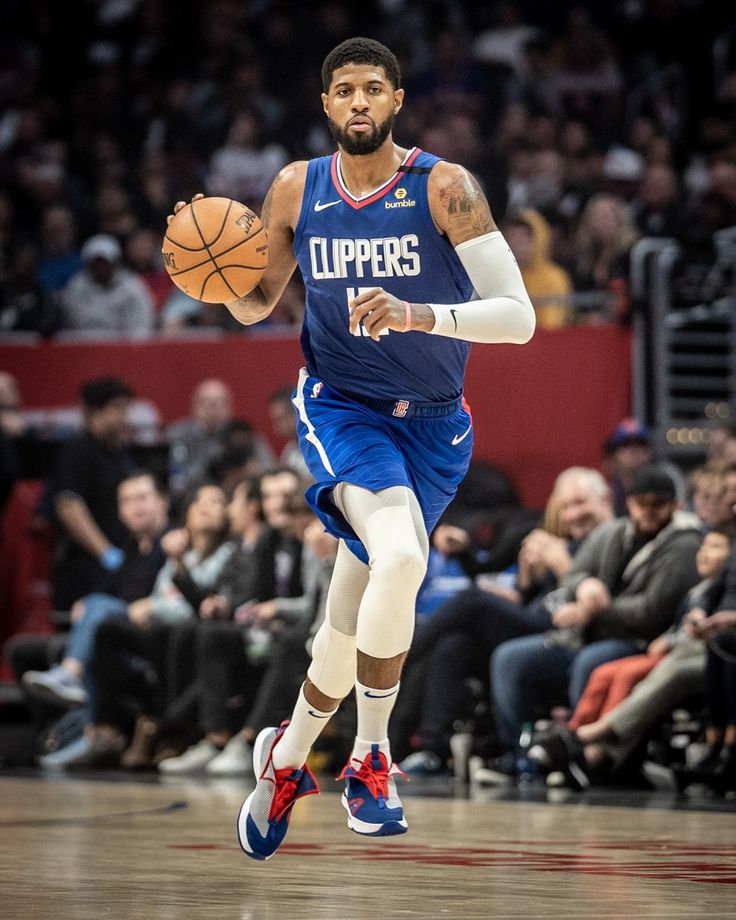 The small forward is the most versatile player on the team both offensively and defensively. This is due to the fact that they are usually slightly smaller than the power forward and center in height and build, but have the accuracy, ball control and basketball IQ of defensemen.
These players usually play near the edges of the three-point arc, as there is relative freedom of movement and a shot can be made from there. Small forwards usually block the best player on the opposing team because they have the ability to reach and block the shot, they have the weight to push the opponent away, and they are endowed with the speed and agility of the defenders.
The power forward is usually the second tallest player on the team and plays near the free throw circle. This player is responsible for blocking the opponent; it depends on him whether the offensive will be successful. Because the power forward plays such an important role in offense, he also needs to be able to accurately shoot the ball from medium range to score if the ball is passed to him after a screen by a defender.